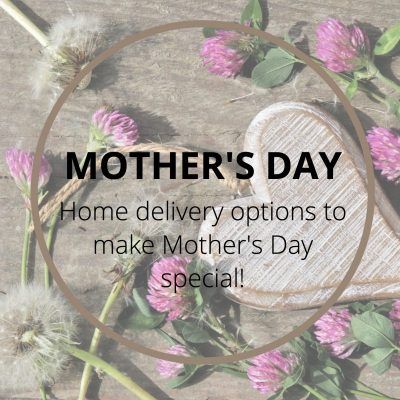 Men With Knives
Order delicious prepared grocery kits, frozen and fresh meals, delivered to your door every Friday! Send your loved one a Mother's Day brunch experience including homemade quiche, pastries, sparkling wine and flowers. Choose from the Full Momma Package ($125) and the more refined Grammy Package ($85).
Order online through their website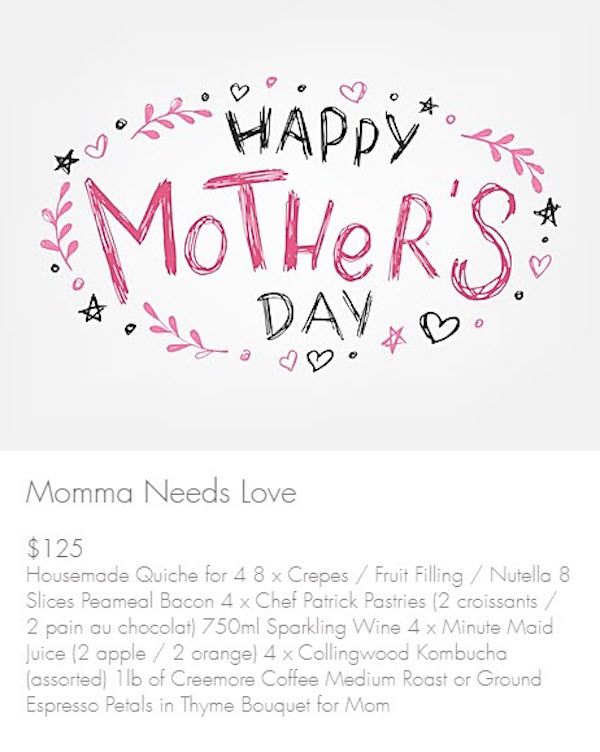 Gustav Chophouse & Bar
Offering a prix fix menu special for Mother's Day! Choice of an appetizer, entree, and dessert for $44 per person. 
Call 705) 443-4461 to place your order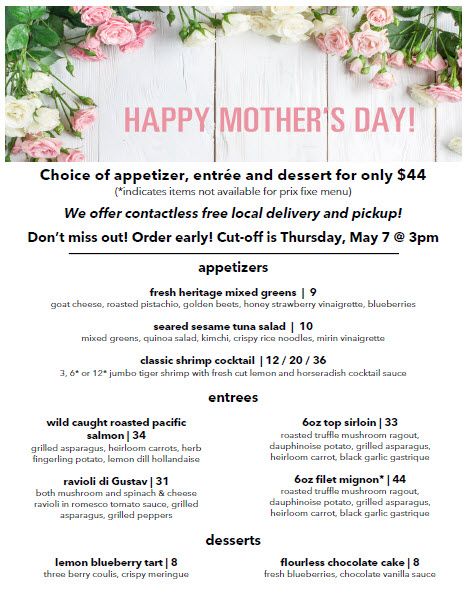 Low Down Cocktail & Snack Bar 
Offering free delivery and curb-side pick up. Pre-order your Mother's Day mimosa kit now! The kit includes a bottle of sparkling wine, fresh made juice, chocolate covered strawberries, locally made soup, and a locally made Serendipity candle!
Call 705-444-3696 to place your order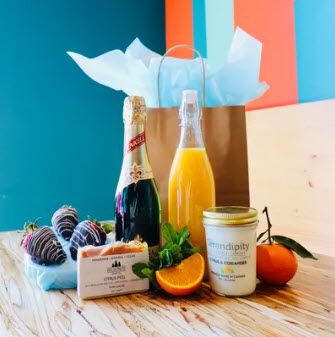 Road Runner Foods
Roadrunner Foods is a perfect choice for large or small meals with all of our menus seasonally inspired and tailored to exceed your every expectation. For $22/per person, you and your family can enjoy an amazing Mother's Day feast delivered right to your door! 
Call 705-606-3776 or email thrill@roadrunnerfoods.ca to place your order
Crave the Chocolatier 
Chocolates are a perfect gift for Mother's Day! The store may be closed but they are still here delivering goodies within Collingwood and arranging individual pick up times for clients. 
Find them on Facebook to check out great photos of their sweet offerings and send any inquiries via e-mail to cravethechocolatier@gmail.com.
Crow. Bar & Variety
A lovely brunch menu available to celebrate mom! Also available through Bruce Wine Bar. Email orders@crowvariety.ca or orders@brucewinebar.ca to order!