Here's a handy agenda view of Christmas & Winter Holiday Events in Collingwood, Blue Mountain Village, Thornbury, Meaford & Wasaga Beach.
Collingwood Downtown Christmas Launch & Santa Claus Parade
Downtown Collingwood is once again pleased to present Collingwood's Annual Santa Claus Parade. The theme for this year's event is "The Lights of Christmas". As in previous years, the parade will be held in the early evening to capture all the magic of our downtown holiday lights. Mark your calendars for Saturday, November 16, beginning at 5 p.m., and plan to join the fun! This year's parade will be part of a very special day in Downtown Collingwood as we officially launch the holiday. Enjoy the many merchant Open Houses … visit with Santa's Reindeer in Training …. enjoy carolers on the street….put on your running shoes for the HOHOHoliday Run…and there is lots more, including the traditional "lighting" of the town Christmas Tree!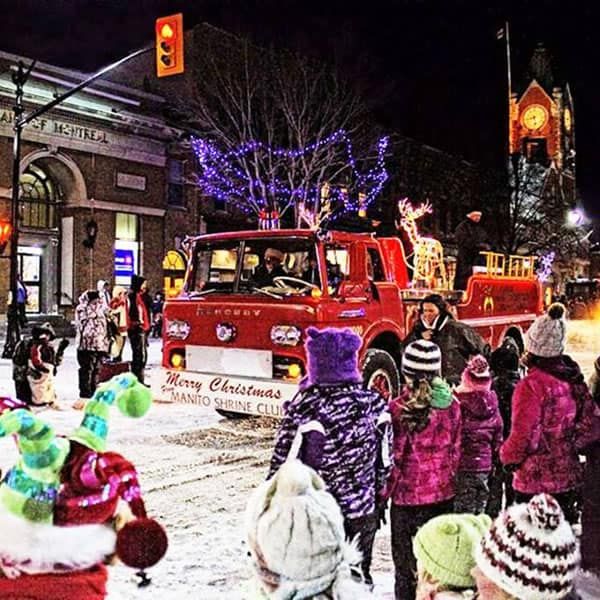 Wasaga Beach 
Wasaga Beach Santa Claus Parade
Date: 
Saturday, November 23, 2019 5:00 PM – 7:00 PM
Location: 
22nd St and Mosley St. to RecPlex, 1724 Mosley St.
FunderLand
Date: 
Sunday, November 24, 2019 10:00 AM – 3:00 PM
Location: 
1724 Mosley Street
​A Christmas celebration for families with kids games, entertainment, activities, crafts, treats and incredible community partners to get you in the holiday spirit! The Lion's Den Breakfast with Santa from 9:00 a.m. – 12:00 p.m. Donations to our Food Bank appreciated!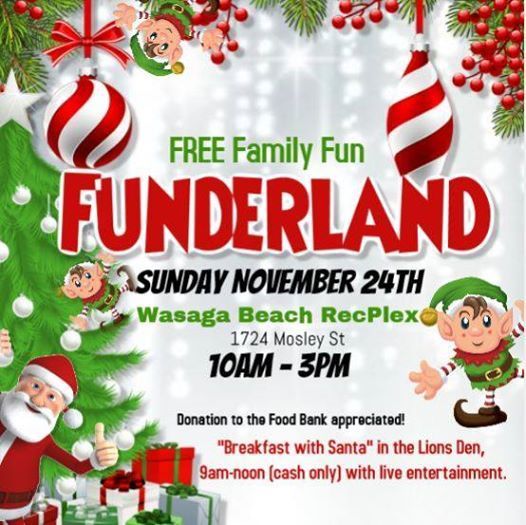 Blumination Dream Trail
BLUMINATION DREAM TRAIL
November 30, 2019 – March 28, 2020. Dusk to 10pm
Enjoy a dancing light display to music every night at 6, 7, 8, & 9pm
Spectacular lights. Sensational sounds. A one kilometer winter stroll
through the heights of innovation to the edge of your imagination!
Opening Night: Saturday, November 30
6:30-8:30pm
Dancing light displays to music at 7pm & 8pm in the Events Plaza
Fireworks over the Mill Pond at 8:15pm
Grab a photo with our mascot, Frost the Fox
Take part in Interactive Glow Groove-Dancing
Meet Jack Frost and the Snowflake Princess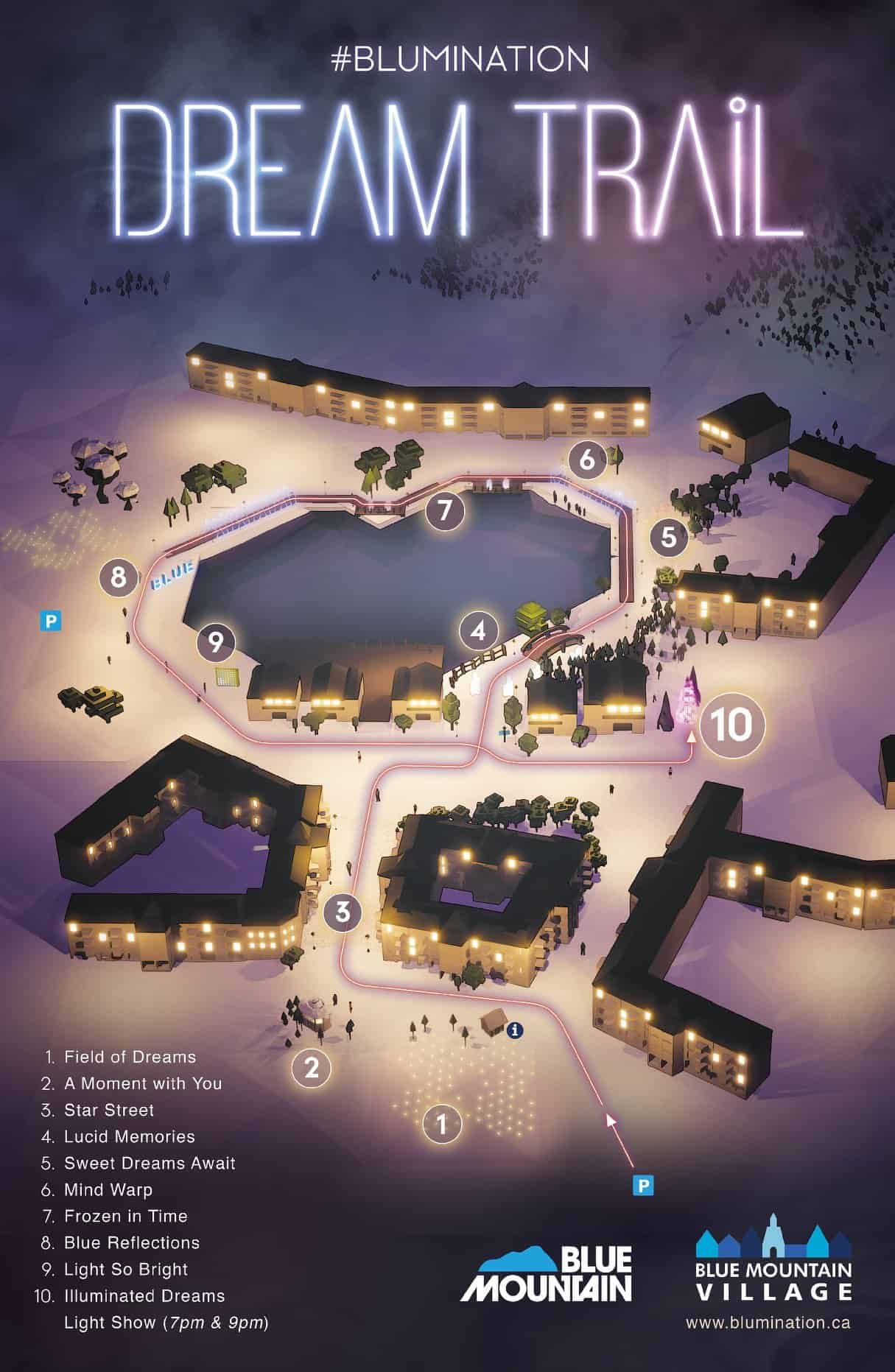 Thornbury Olde Fashioned Christmas
The Thornbury Olde Fashioned Christmas is a special tradition that's been apart of this community and area for over 40 years!
December 14, 2019!
From the beautifully decorated shops opening their doors to the activities throughout the day… to the Christmas tree lighting, horse drawn sleigh rides, to reindeer … we even have chestnuts roasting on an open fire, singing, and laughter and we mustn't forget… Santa and his helpers.   
https://thornbury.ca/